Best Christmas Snack Ideas
Looking for the best Christmas or holiday snack ideas?
This article contains Handshake's Top 3 Businesses for 2022.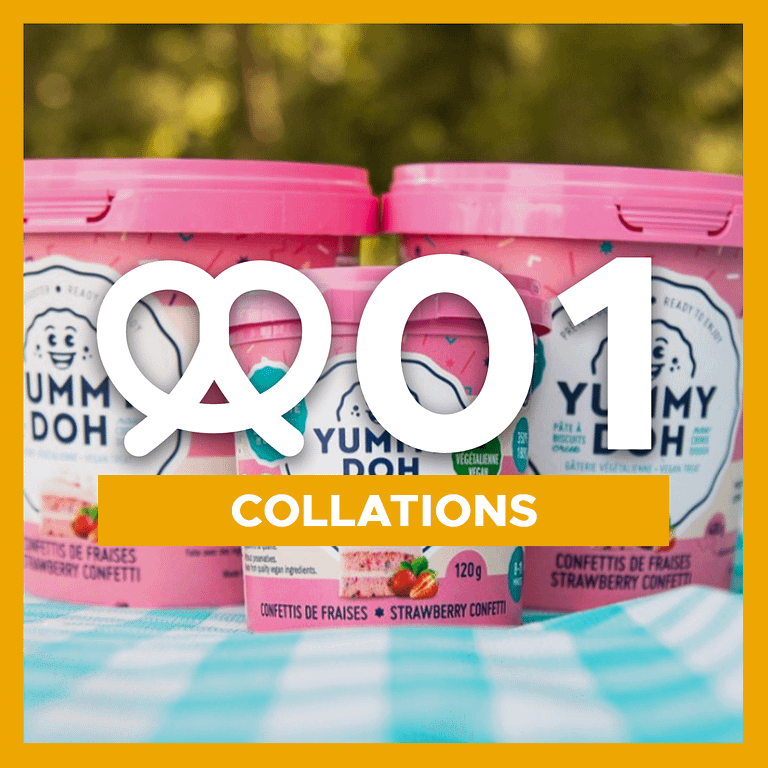 It's already December!
This year, Handshake will offer you multiple surprises to help you with your end-of-year marketing.
As a bonus, every day we will add a publication on our networks highlighting companies that we appreciate in order to make you discover them and suggest gift ideas for Christmas.
Today's theme will be the best snack ideas for Christmas.
These three companies will be of great use to you for preparing your Christmas meal or simply for ideas of great products to enjoy in these cold weather.
Our 3 companies today are:
Best snack idea #1 - Yummy Doh
@yummydohoriginal – Instagram
Yummy Doh offers delicious cookie dough that is eaten raw!
Something to make Santa Claus jealous!
Best snack idea #2 - Granolust
@granolust_ – Instagram 
Have you ever found a salad sexy?
It's probably because you don't add any granolust!
Discover their different kinds of granola and enjoy
Best snack idea #3 - Verifruit
@verifruit – Instagram 
Looking for a gourmet snack while helping to consume your daily fruit portions?
Verifruit offers a multitude of chocolate-covered fruits
And the best thing about it all? These are only Quebec companies
Would you like to be featured in one of our publications? Contact us!